Recognized by independent industry experts for reducing waste.

"NetGlo's development process is very customer responsive…" Alex -- Verizon

"Let us show you how Kellogg's used NetGlo to get Accurate, Real-Time counts."

"It's a great find, an asset to our business...". "The accuracy of the data is impressive."

"NetGlo has reduced stales by 99%..."

"It's a positive thing for my stores" Tom -- Burger King
Payback In 6 months
Demonstrated savings between $1 million to $2 million/plant/year and a payback within 6 months. Call us to show you how.
Best value with unmatched quick payback
Our incredibly priced modules are fully tailored to your individual business processes. Our 'Turn-Key' offering guarantees a complete solution. No hidden costs such as back-end integration.
Companies From $15 Million To $30 BillionTrust NetGlo As The Best Value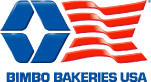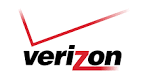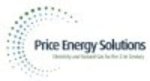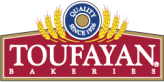 End-To-End Business Management Solutions
Accountability, Recall, FSMA, Waste Reduction...
In Manufacturing & Wholesale -- Product Flow Accountability is crucial to customer satisfaction and cost containment. Over $3.5 million is lost annually in a typical food manufacturing facility due to waste. However, with so many hands in the manufacturing process, it's hard to identify the source of this waste -- unless you have NetGloDepotTrac™. Real-time monitoring -- from the receiving to the shipping dock -- triggers immediate alerts if incorrect packaging is being used, FIFO rules are not being followed for ingredients or any other condition which drops efficient throughput. Our focus on food manufacturing processes reduces waste and brings accountability to each production station.
More accuracy = Greater productivity: NetGlo's mobile computing and voice recognition solutions provide companies like yours the edge you need to achieve more timely and accurate delivery, improve plant utilization, reduce shrinkage / cripples, increase accountability and tracking, lower production costs and improve operations. Supply chain visibility = Increased throughput:With so many hands in the delivery process, finding where the errors occurred is important; NetGlo not only records where they occurred, but generates alerts at the instant they happen – so they can be examined and fixed while the evidence is fresh. We make it simple: Your supply chain data management needs may be complex, but your choice of technology partner can be simple. When you choose NetGlo, you're able to draw from a broad range of technology solutions in mobile computing and voice recognition technologies. Reliability you can count on: Powered by a global team of experts, the company has decades of experience serving the consumer goods industry. With thousands of users nationwide, you can rely on NetGlo to provide full service and support to serve you everywhere you do business.
Incorrect ingredients, bad dough mixes, product in the wrong packaging, wasted capacity due to inefficient product flow, losing track of ingredients and finished products, over and under producing due to inaccurate counts can squander your competitive edge. Without an end-to-end process management system that provides timely feedback, it's impossible to stop errors at the source and get an insight into the root causes of the waste.Our systems come with our historical commitment to provide a quick financial payback. Find out why companies from $15 million to $30 billion in revenues trust our systems to be the cost-attractive choice.